Inclusion Drives Innovation: Embraced in the Work Place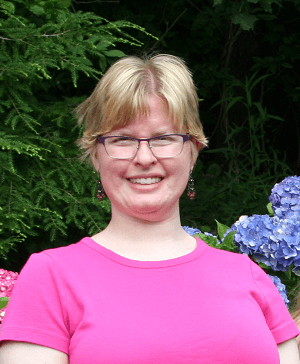 In July 2014, The Arc Central Chesapeake Region launched an employment initiative in partnership with the United States Naval Academy.  Kelly Adams joined the program as an intern to develop workplace skills with the goal of successful employment in her community, ultimately earning a job at the Naval Academy.
Kelly was embraced by her USNA colleagues from the moment she started. "The opportunities she has been given by the Naval Academy have helped to develop her self-confidence and communication skills, and provided her with an overall sense of belonging to a community," said former program manager, Julie Humble.
"The Naval Academy is a safe space for her to be independent," said Kerry Hayes, Kelly's mom. "She hasn't always felt comfortable around her peers; she's always been so shy." Working Monday through Friday as an Office Clerk for the Department of Engineering and Weapons, Kelly got to know everyone around the base, and as she became more comfortable in her new environment, her shyness melted away. "I like meeting new people and making new friends. It has made me more sociable," said Kelly. "I used to be scared to talk to new people because I was shy. My mom said I am now coming out of my shell."
Kelly has since moved to her own office in the Comptroller's Department and embraces her office life. "They treat her no differently than anyone else in the office," said Arc job coach, Laura Degler. "The Naval Academy has been really good about that."
Not only did Kelly achieve her goal of employment, but she found a supportive and welcoming workplace in the USNA community. "We're trying to expose her to different administrative processes, and she's been really great at what she does," said Human Resources Director, Bill Coffin. "The Navy hires civilians around the world to help fulfill its mission, and Kelly is a perfect example of our goal to include people from all aspects of society."